Final Payment Process for Pre-order
To secure your place in the delivery queue, you will need to pay a minimal reservation deposit. When placing a Pre-Order, you will be charged a $600 deposit for US and CA (€600 for DE, AT and CH; £600 for UK) for your order of LUBA AWD 5000/3000 and a $300 deposit for LUBA AIR 1000 (€300 for DE, AT and CH; £300 for UK). The moment your device arrives at the local warehouse, we will send you an email to settle the remainder of your order balance, with the deposit deducted. You will be given 3 days of notice, in which you can complete the transaction and effect the payment. The only way to pay the final payment is via Mammon's official website.
Step 1. You will receive an invoice as shown in the following image. Please carefully check that all the information is correct before clicking the "complete your purchase" button.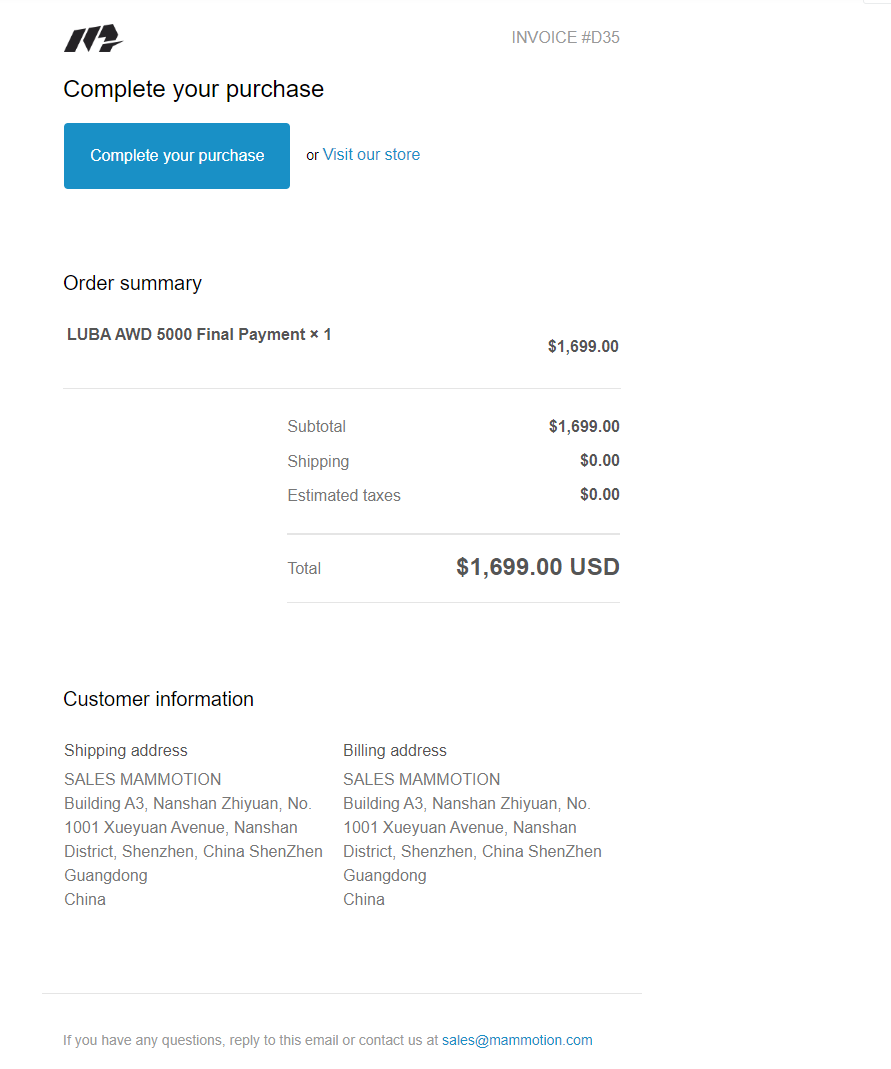 Step 2. After clicking the "complete your purchase" button, you will be directed to the checkout page for final payment. Please confirm that the URL for the checkout page is from the official Mammotion website, and that the URL begins with mammotion.com/checkouts/.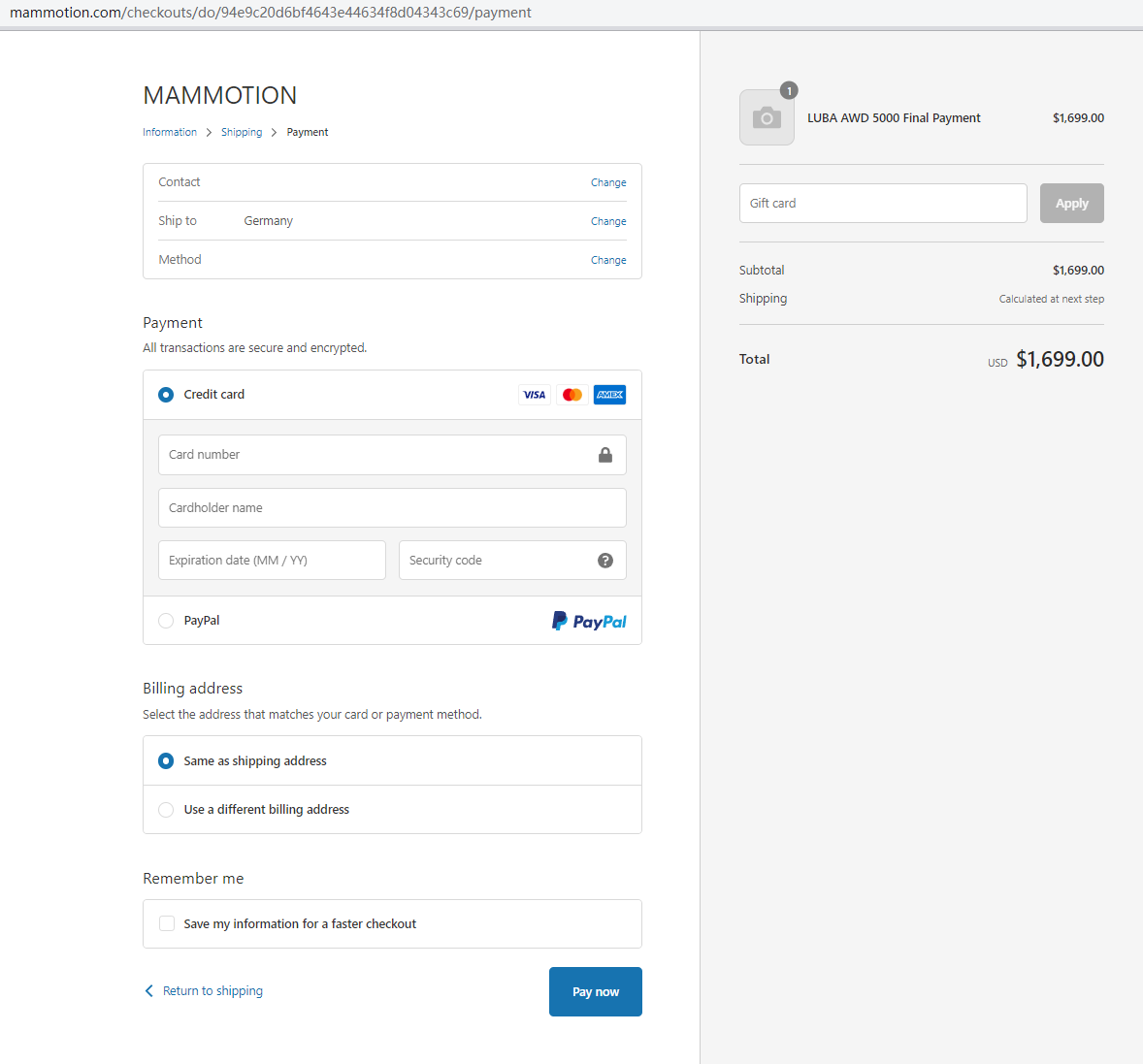 Step 3. After the payment process is complete, you will receive an email confirming the successful payment. If you have any questions during the process of paying the final payment, please feel free to contact us at sales@mammotion.com.