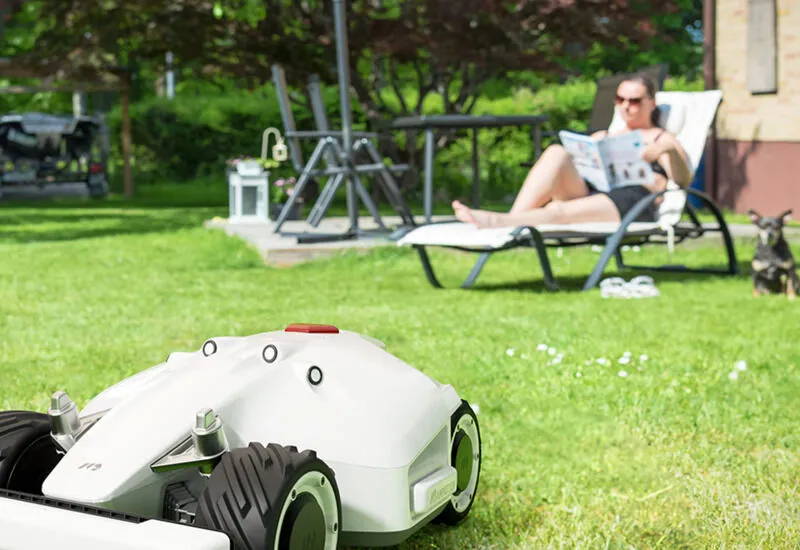 Be the first to get updates and new offers
Mammotion has created intelligent, wireless lawn mowing robots. The relatively new company was started in January of 2022 with the goal of developing intelligent, eco-friendly outdoor tools.
The Luba lawnmower requires absolutely no cables and can mow up to 5,000㎡ in distance. The device is equipped with obstacle-avoiding AI sensors due to its advanced RTK navigation. Its interconnected smart system allows users to plan a route and its deployment time via an app. You can also set zones to avoid where you have plants or delicate lawn furniture.
The Luba has higher-performing cutting efficiency than the average push lawnmowers and has complex terrain compatibilities.
In addition, Luba is waterproof, meaning you can deploy it in the rain if necessary. It will also detect waterfall and return to its charging station when programmed. It can climb steep slopes up to 75% and will automatically lock when it goes beyond the GEO fence you set.